Hamilton & Whitecotton Orthodontics is an experienced, well qualified team dedicated to providing the absolute best care possible – this is who we are and this is what makes us exceptional!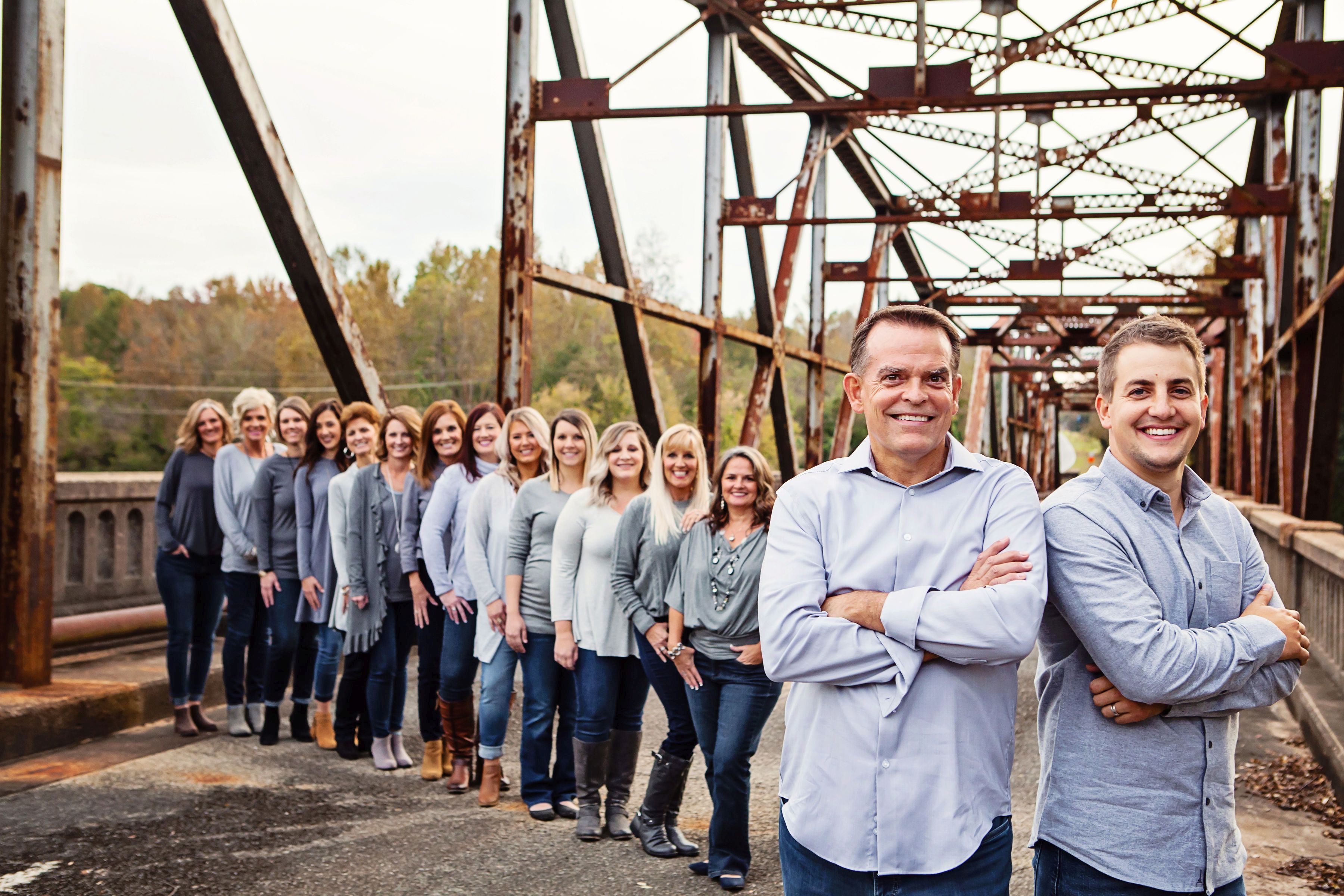 Our team has an unparalleled understanding of the needs within an orthodontic office in terms of caring, clinical skills, and customer service.
So what truly makes us special?
Dr. Hamilton and Dr. Whitecotton both received their dental degree and completed a three-year residency in Orthodontics at the University of North Carolina-Chapel Hill which is one of the premiere orthodontic programs in the world.

Dr. Hamilton has more than 30 years of experience in providing patients with comprehensive orthodontic care. As a Diplomate of the American Board of Orthodontics, he is dedicated to the pursuit of continuing education in order to provide the highest quality of evidence-based orthodontic treatments to his patients. Four staff members have been with him for over 25 years. The result is a team of experienced professionals who are commited to providing personal, efficient, and quality treatment for each patient.
Your care plan will be designed with your specific goals and needs in mind, and you'll receive individual attention from Dr. Hamilton or Dr. Whitecotton at each and every appointment. Your smile should be as unique as you are!
All team members regularly attend continuing education courses and are OSHA, HIPAA, and CPR certified.
We use a unique patient manager program to improve your treatment result. Each patient is assigned to one of our patient families. Each family has a patient "coach" who under the doctors' supervision, will assist with the majority of adjustments, monitor oral hygiene, and focus on the details of the treatment plan. Each of our patient coaches is a skilled orthodontic assistant. The patient family coach gives a built-in support system that helps treatment go faster and easier. Parents and patients have one person they can call with questions or concerns. Parents know that they have an advocate for their child.
We hope that all of our patients are comfortable with their treatment and enjoy the lively, fun atmosphere in our office! You'll love our giant salt-water fish tank, video games, frequent contests, and great giveaways. We want to help you achieve a great smile and have fun along the way!
Participation and cooperation are important parts of acheiving an excellent orthodontic result. To reward our patients' efforts we have Patient Rewards and Kids Club Programs. These programs are easy and fun! Earn points at each visit for things like excellent hygiene, good cooperation, having teeth cleaned at your dentist, wearing your Hamilton & Whitecotton Ortho t-shirt to your appointments, referring friends and so much more. Once you have earned enough points you can exchange those points for your choice of gift cards from lots of different stores! You can play games on our rewards hub as well as enter contests. It's an exciting way to get rewarded for being a great patient!
Open communication is the key to success! Since this is a team effort, we welcome any questions or concerns you may have about your orthodontic care. Communicaton is critical to a successful orthodontic result!
Convenient no interest payment plans, appointment reminders, and 24-hour online access to your account information help to make your entire orthodontic process is as easy as possible.
We understand that choosing to receive orthodontic treatment takes planning. When you're ready to learn more about the benefits of orthodontics, please feel free to contact our Denver orthodontic practice and schedule a complimentary consultation with Dr. Hamilton or Dr. Whitecotton.