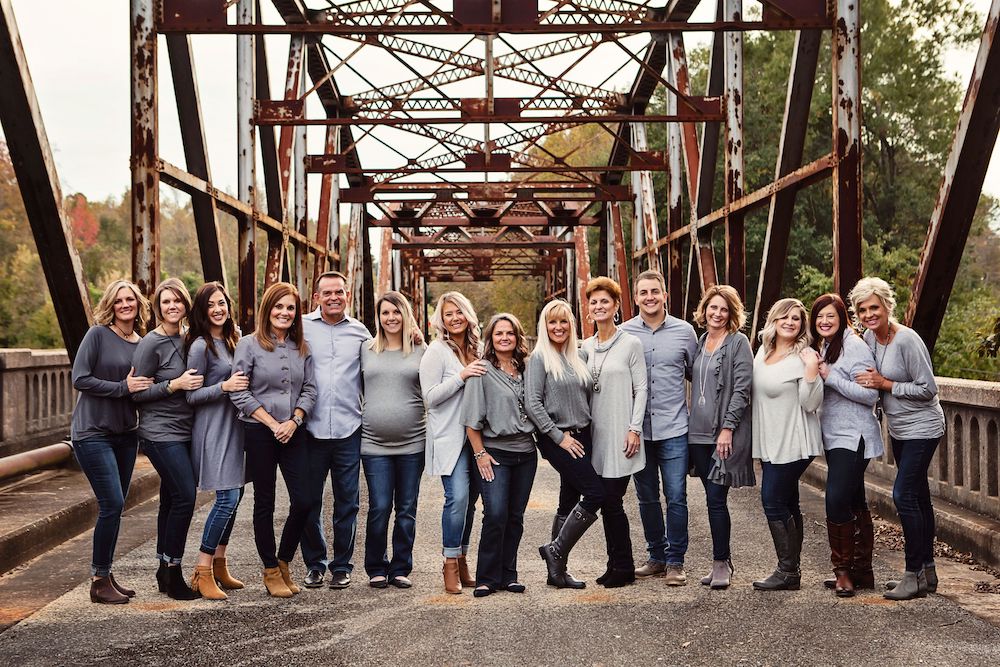 Our goal at Hamilton & Whitecotton Orthodontics is to treat our patients as if they were members of our own family. Our awesome staff strives to provide professional, energetic, and fun-loving service to you.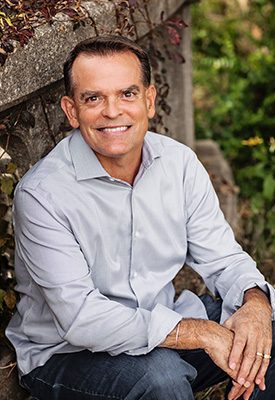 Dr. Todd Hamilton, Orthodontist
Commander-In-Chief
Dr. H has been bringing his orthodontic "A" game every day since 1986 and it just keeps getting better. His impeccable orthodontic skills and attention to detail are evident in the beautiful smiles he helps to create. Known for his fun-loving and energetic personality, it is easy to see why both patients and staff enjoy being a part of this orthodontic family. Just remember, "Behind every good man is a great woman"… and in Dr. H's case it's "great" x 13!
Man or Machine?
Dr. Hamilton may be approaching his "golden years" (Lol!) but he is still very active despite 5 shoulder surgeries and 2 new hips! Since he is no longer blazing a trail on the highways and byways, he bikes a little more safely at home on his Peloton. Dr. H especially enjoys spending time with his wife Betsy, their 3 grown children and grandchildren. He also loves yardwork, good food, traveling and hopes to find more time to play golf.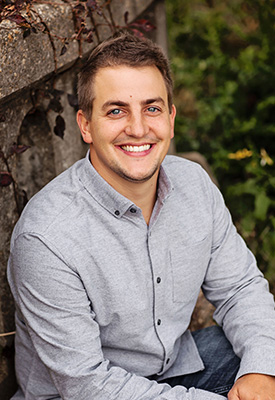 Dr. Bryan Whitecotton, Orthodontist
Second-in-Command
Dr. Whitecotton joined our team in June, 2017 and he has brought so much to the practice. The care and detail that he gives to each patient is evident in the amazing smiles he helps to shape. His "everyone is family" approach makes him a welcomed addition by both patients and staff. And in case you're wondering "who's the boss?" the girls aren't bossy they just have great leadership skills! Lol!
Entertainment Sports Programming Network (a.k.a. "ESPN")
Dr. W likes country music, telling jokes (no matter how corny) and is somewhat of a movie buff. He has the uncanny ability to recall movie quotes for any situation. He's an avid Chicago Bears and White Sox fan (you can take the boy out of Illinois but…) and is also a die-hard UNC Tar Heels alum/fan! He loves spending time with his wife Katelyn, their children Chapel, Lincoln, Lawson and their dog Lily and two cats, Rosie and Bob. When not straightening teeth Dr. W can usually be found at gymnastics, the soccer field, local events or hanging out with friends and family.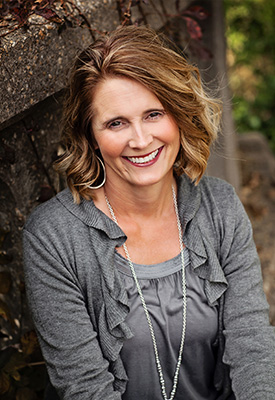 Rhonda Ballard, Office Coordinator
Right-Hand Rhonda
When it comes to our doctors she is considered their "Right-hand" but officially she is our Office Coordinator who, believe it or not, has been a member of the team since 1987. Rhonda is normally behind the scenes managing, planning or working on the latest marketing project. However her vast orthodontic knowledge sometimes requires this "Jack-of-all-trades" to head to the clinic to lend a helping hand. In fact, there isn't a thing in this office she can't do. Needless to say, she's the secret weapon that keeps this well-oiled machine running!
Do-It-Yourselfer
Not only is Rhonda handy dandy at the office, she's the same at home as well. When off the clock, she enjoys home projects, crafts and shopping at her favorite store, Hobby Lobby (her husband Kent, not so much). They also enjoy weekend trips to the beach and mountains or just cruising in the jeep with their golden retriever Lucy.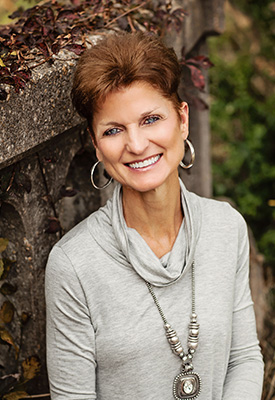 Penny Rummage, Treatment Coordinator
The Great Communicator
Penny is our Treatment Coordinator and has been welcoming our new patients since 1988. She is great at making sure all patients have the information they need and feel comfortable about their upcoming treatment. Her warm, caring personality and attention to detail always makes meeting with Penny a pleasant experience. Whether she's presenting fees or scheduling procedures she always has an empathetic ear and a thoughtful solution to patient concerns. She is also tasked with another important job: make sure the staff Keurig is filled and ready to brew. It's a good thing too because office morale hangs in the balance!
Family First
When not with her Hamilton and Whitecotton family, Penny can be found enjoying time with her husband Ray. They love the hustle and bustle that life with children and grandchildren brings. Penny and Ray are very involved in church and love traveling as much as possible, and are always excited for their next adventure together.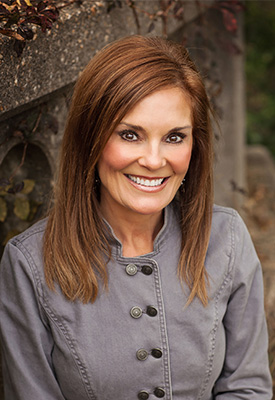 Allison Jolly, Clinical Coordinator
Smile Fashionista
Allison is our Clinical Coordinator and has been "fashioning" smiles since 1989. She helps keep our clinic flowing smoothly and our doctors on track and it's all done with "style". We aren't sure which is more impressive, her knowledge of orthodontics or her vast expertise in beauty and fashion. She's the only one we know who can make our scrubs look like they should be on the runway. Allison also has a rather unique calling card here at Hamilton and Whitecotton – if you see an open door, drawer or cabinet you know who's been there!
Mountain Mama
When the work week ends, the fun begins as Allison and husband Darren head to their "home away from home" in the beautiful mountains of West Jefferson, NC. Whether preparing the cabins for guests to enjoy, or just spending some alone-time, it's easy to see why this is called the "coolest corner of NC". When the hills aren't calling, Allison enjoys spending time with her daughter Alex, son Gabe and granddaughter Aubrey Grace.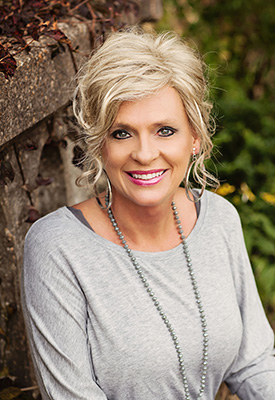 Crystal Pardon, Insurance Coordinator
TCB – Takin' Care of Business
Crystal is our Insurance Coordinator and has been with us since 1989. She has served in various roles over the years from finances, to insurance, to front desk duties. Whether verifying insurance or assisting with scheduling appointments (OR checking local grocery ads for weekly specials!), Crystal makes the most of her time in the office. Although she is here part-time, when something is given to Crystal you can consider it DONE!
Discount Diva
When not in the office, Crystal is the queen of extreme couponing! She gives new meaning to the phrase "something for nothing" because she is the only person we know who can go to the store, get tons of groceries and after coupons they owe HER money. If there is a bargain to be found she can find it! When not being "paid to shop" Crystal enjoys spending time with her husband Ken and their two sons Keegan, Kylar and grandson, Gavin.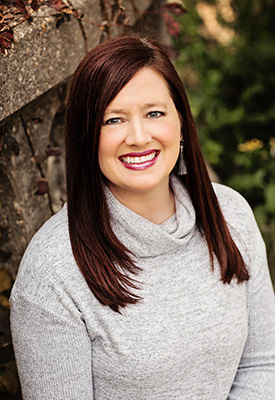 Jennifer Gordon, Clinical Assistant
Time is of the Essence
Jennifer is one of our clinical assistants and has been working chairside since 2003. She is responsible for ordering the appliances and traditional retainers needed to help create and maintain beautiful smiles. She enjoys working with our patients and is all about time management. You may see her running around getting the job done, but you'll never see her running behind!
Don't Worry Be Happy
In addition to orthodontics, Jennifer enjoys helping others reach their fullest potential as a Happy Coffee Consultant. She is passionate about you becoming the happiest and healthiest version of yourself! Coffee aside, what makes her happiest is spending time with her family, specifically her husband Greg and son Brady.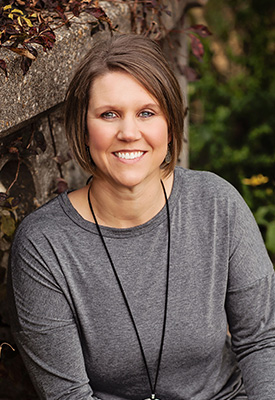 April Cline, Clinical Assistant
Get-er-Done
April joined the team as a clinical assistant in 2005. Assisting, ordering, organizing…It's all in a day's work for this lean, mean multi-tasking machine. Aside from working with our patients, what do you think her favorite part of the job is? That would be managing, unpacking and organizing our supply orders. She puts the "o" in ordering and ensures our clinical supplies are available and ready for the taking! Oh yeah, and this self-proclaimed queen of clean will empty the staff fridge before you can say "soggy bread" so lookout leftovers!
Hyper-clean-iac
So after running at a back-breaking pace all week, what do you suppose April likes to do on the weekends? Relax, kick back and put her feet up? Wrong! When she isn't at the office, she is likely cleaning her house, or PawPaw's house, or the car, or the garage, or the yard…you get the picture. When she can't find anything else to clean, she enjoys playing games and hanging out with her husband Jamie and their 2 kids, Jake and Kinley.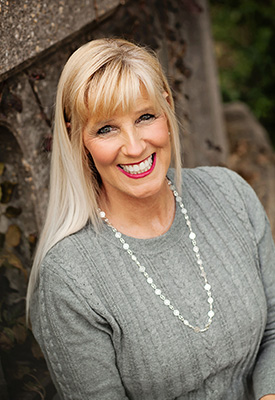 Tammy Byus, Records / Social Media Coordinator
When It All Just Clicks
Tammy became part of our team in 2005. She is responsible for taking diagnostic records (photos, x-rays, impressions) but is known mostly for her social skills. Oh snap! Facebook, Twitter, Instagram and SnapChat lookout! Tammy has her iPhone and iPad ready at a moment's notice! Whether in person or on social media, she has a unique way of making people feel right at home and like they're part of our Hamilton and Whitecotton family. When not behind a camera, Tammy may be found in the lab, at the front desk or in the clinic lending a hand wherever she is needed.
Country Roads, Take Me Home
As a West Virginia native, Tammy, along with daughter Savannah and yorkie Dunkin, spends a lot of time "on the road again". Whether visiting family or cheering on her husband Mike, head football coach of the Parkersburg BIG REDS, they keep the roads hot! When the wheels aren't turning she also enjoys spending time here with their son Kris, and 3 grandkids, Grayson, Kenadee and Barron. Here's a fun Tammy fact: She is a DIY Diva! This could range from building her own pergola, installing a new sink, sewing projects and don't even get us started on all the painting!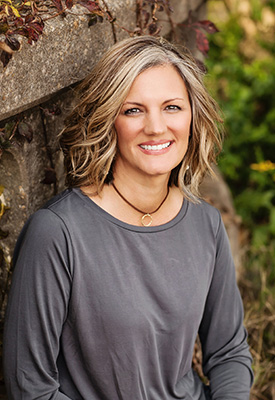 Quinn Sadler, Financial Coordinator
You Can (Ac) count on Her
Quinn (pronounced GWEN) has worked with Dr. Hamilton since 2007 and is responsible for many of the financial aspects of the business (AKA, "the money lady"). She handles financial contracts and arranging payment plans for our patients, but also assists with office advertising and marketing. If you want "to get technical," she is also our go-to when the technical goes wrong. Armed only with her well-honed tech savvy and keen computer skills, she is able to solve most any pesky office equipment issue that arises.
Fixer Upper
Quinn's days away from the office are spent with her husband Lee, two children Lindsey and Luke, and their dog Scout. She enjoys reading, photography, and all things vintage. She is a nostalgia nut with unique sense of style that allows her to see the new life that can be given to the old. Her garage is full of what her husband calls junk but Quinn calls potential! Fun fact: She has selective OCD … crumbs in her car and she doesn't care, but touch her pen and you better beware!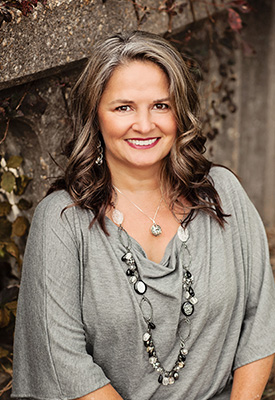 Michelle Loftin, Clinical Assistant
There's no "I" in Team
Michelle became a part of the team in 2012 as a clinical assistant. Whether taking charge in sterilization, preparing for the next appointment or assisting patients with their rewards card, Michelle is the ultimate team player and is always willing to do what needs to be done. Even though she is here part-time she makes every minute count.
It's Go Time!
Michelle can also be found assisting her husband Stephen with his home improvement and landscaping business. Patio pavers, fencing, building walls, this girl sure can do it ALL! So when the work is through, what does she like to do?...set sail and cruise (usually 2-3 times per year) or travel. Wherever it may be, she's always on the go!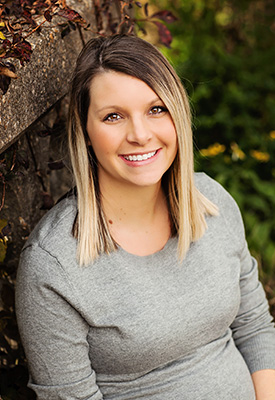 Kadie Dellinger, Appointment Coordinator
How May I Help You?
Kadie joined our Hamilton & Whitecotton family in January, 2016. She assists with front desk responsibilities such as scheduling appointments, answering phones, greeting patients, and taking payments. Sounds like a lot?... no worries, she has you covered. Her cheerful personality and can-do attitude make her an essential part of the team. Have an orthodontic emergency? Give Kadie a call and she'll get you scheduled "in a skinny minute"!
Ice, Ice, Baby
America Runs on Dunkin'… and so does Kadie! Whether in or out of the office, don't be surprised if you see her sipping on a Dunkin' Donuts iced coffee. Kadie and her husband Dustin love to take their sons Sawyer and Bowen to the beach along with their dog Rex. As long as they're together and preferably outside, the Dellingers are a happy bunch!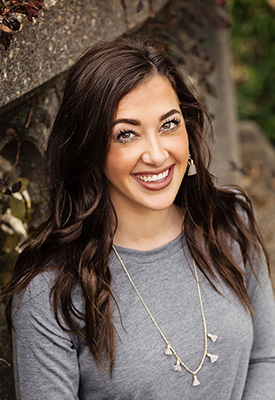 Jaci Lail, Clinical Assistant
Extra-Ordinary
Jaci joined the Hamilton & Whitecotton crew in 2017 as a clinical assistant. In addition to working chairside, she is responsible for keeping our workstations stocked, as well as assisting the doctors with in-office laser procedures. Jaci's warm smile and welcoming personality may have you believing she's a true southern belle, but you would be mistaken. She is actually a New Yorker with a southern drawl making her anything but ordinary!
Let's Taco-bout It!
When not straightening teeth, Jaci loves hosting get-togethers with close family and friends. On weekends, she can be found entertaining the masses which usually involves Mexican food and eating avocado by the spoonful! This social séñorítá also enjoys traveling to the beach and spending her down time with husband, Caleb and daughters Sophie and Everly.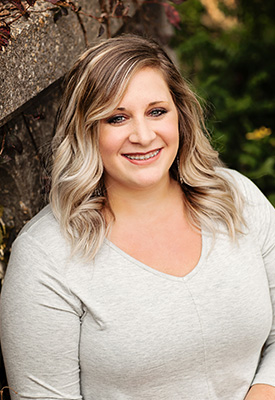 Anna Cline, Appointment Coordinator
Service with a Smile
Anna has been welcoming patients to our office since 2017. Sometimes we think she has more than two arms with the way she can answer the phone, schedule appointments, and greet our patients all at the same time. She has a willingness to help and cool calm demeanor that her co-workers and our patients love so well. Lost a bracket, dog ate your retainer, don't remember your appointment?... Anna has it covered and she makes it all look so easy!
Just Chillin'
One thing is for sure, Anna likes it COLD! Between her iced-coffee, the temperature and her favorite season (winter), the colder the better. As a graduate of ASU, this Mountaineer enjoys hiking, traveling, painting and is a HUGE Carolina Tar Heels and Atlanta Braves fan! She also likes hanging out with friends and family, especially spending time with her niece, Madelyn and nephew, Micah.
BTW, If you happen to drive by her house THE DAY AFTER Halloween, yes that IS a Christmas tree all aglow in the window!... just saying. It's her favorite holiday in her favorite season.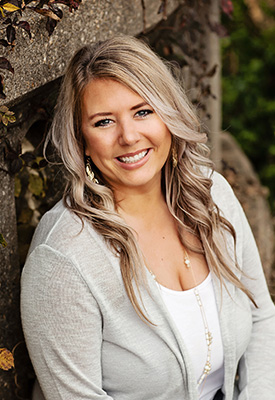 Kayla Taylor, Clinical Assistant
Helpful Henrietta
Kayla has been assisting doctors Hamilton and Whitecotton since 2018. When not helping our docs, you can always find her lending a helping hand to those around her. If you need her to call back a patient, grab an instrument, or clean your unit, she's right there to meet the need. Kayla's laid-back demeanor and willingness to help make her a joy to both staff and patients.
LOL! Lots of Laughter
Anyone who knows Kayla is aware of how easy it is to tickle her funny bone! This girl will laugh at anything, including Dr. W's corny jokes! In her free time, she loves to travel and make memories with her family and friends. Her motto is "If it ain't fun, I ain't doing it!" and she lives that to the fullest! Quirky side note...Kayla has a big obsession with tiny objects. She loves miniature replicas of anything and even follows the "Miniature Foods" facebook page. See?...quirky, right? LOL!